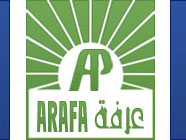 Alex plastic was established as a legal entity in 1948 under the name of Arafa Plastic. Its basics were set by engineer Abed El Aziz Arafa who worked in the field of electric engineering, and due to his efforts and knowledge about electric engineering this factory began producing electric components.
In 1990 the name was changed to Alex Plastic Group and improvements were made by his son Engineer Mohamed Arafa. A new branch for medical appliances manufacturing was added. A new market for pharmaceutical products was maturing in Egypt. Arafa capitalized on this also.
Alex Plastic Group currently occupies a leading position in medical plastic manufacturing. Our main objective is to open new markets, particularly the export market and expanding to accommodate the needs of such a market.
Our product sales improved quickly due to the good reputation of the company among industry peers and high quality of the products produced.